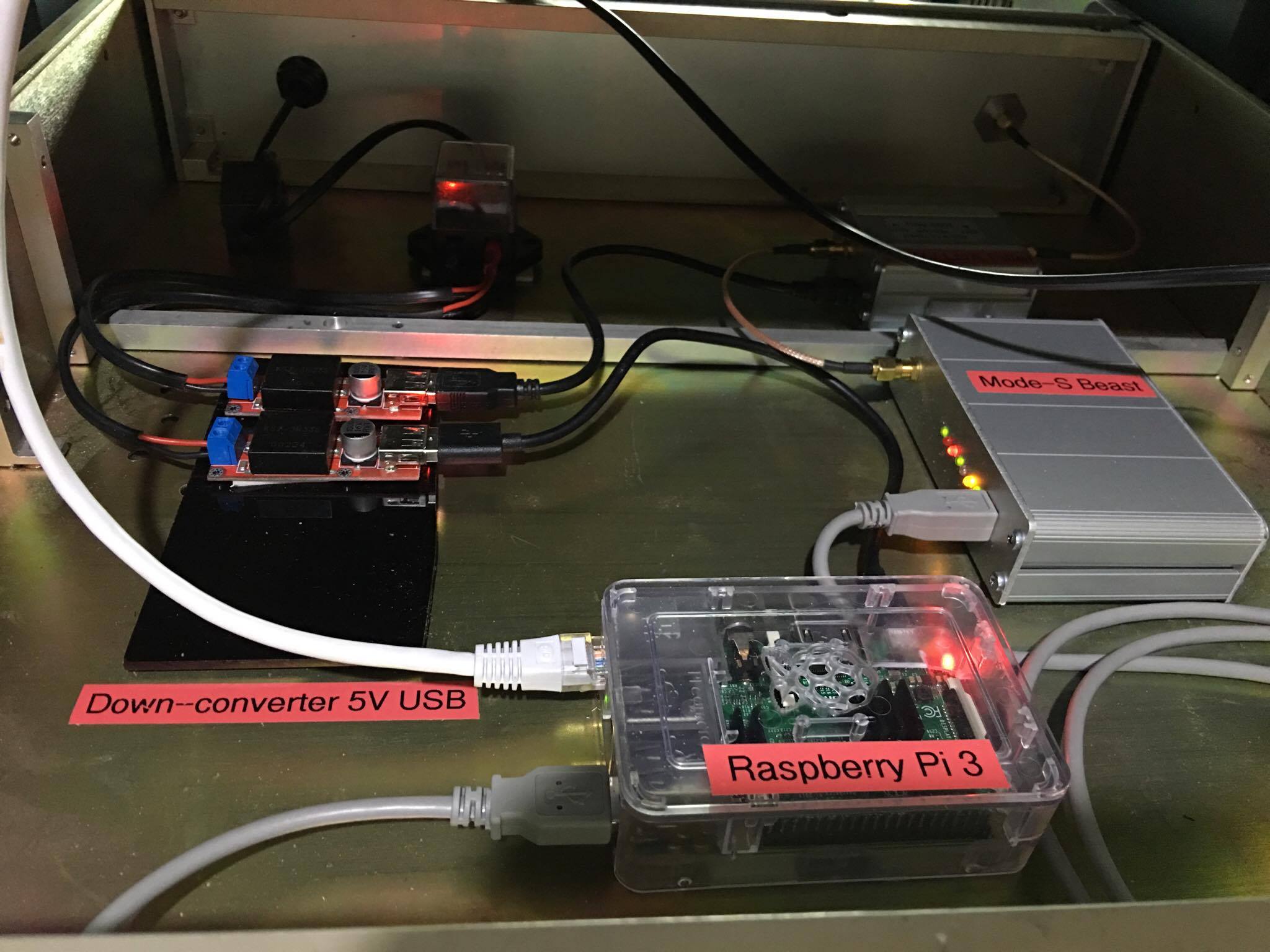 The Above picture is the Cleeve Hill ADS-B System – Located at Cleeve Hill (IO81XW)
What is ADS-B?
ADS-B is "Automatic Dependant Surveillance – Broadcast". It is a Surveillance system used by Aircraft in which an Aircraft determines its location by Satellite Navigation, This information is then transmitted over 1090MHz to be received by Air Navigation Radar Systems on the ground.
Why did you make this?
The simple answer is because i can. It can be useful for tracking flights and it also is able to send data to systems such as FlightAware (PiAware) and FlightRadar24 to give them a wider coverage of data and more up to date tracking information.
Why on Cleeve Hill?
Cleeve Hill is the Highest point of the Cotswold Escarpment at 1083ft (330m). It has a clear view in most directions, with its high location it allows the system to gain a wider range of data to be sent out to the internet for systems such as FlightAware, FlightRadar24 etc.
What Equipment have you used for this?
Raspberry Pi 3 – 16GB SD Card with PiAware SD Image
HAB ADS-B Saw Filter and Low Noise Amplifier (LNA)
Mode-S Beast Receiver
2x USB Power down-converters (13.8V DC in – 5v USB out)
The Antenna is a Flight Aware Vertical Colinear antenna currently at 15ft AGL connected with a short length of low loss Heliax