---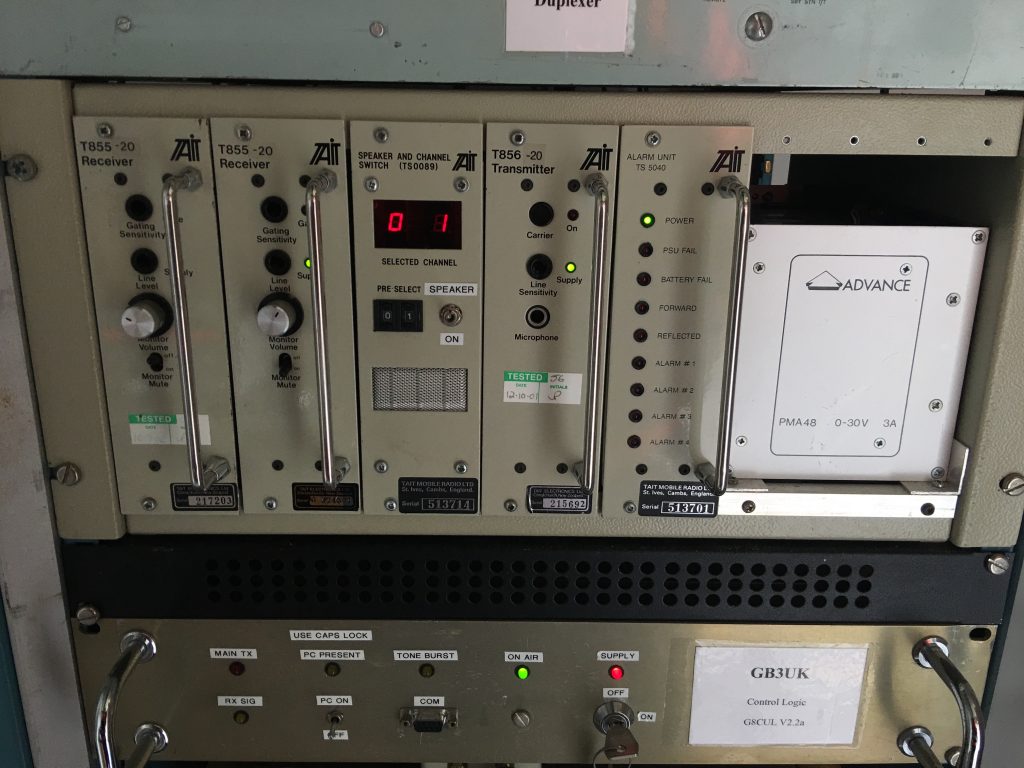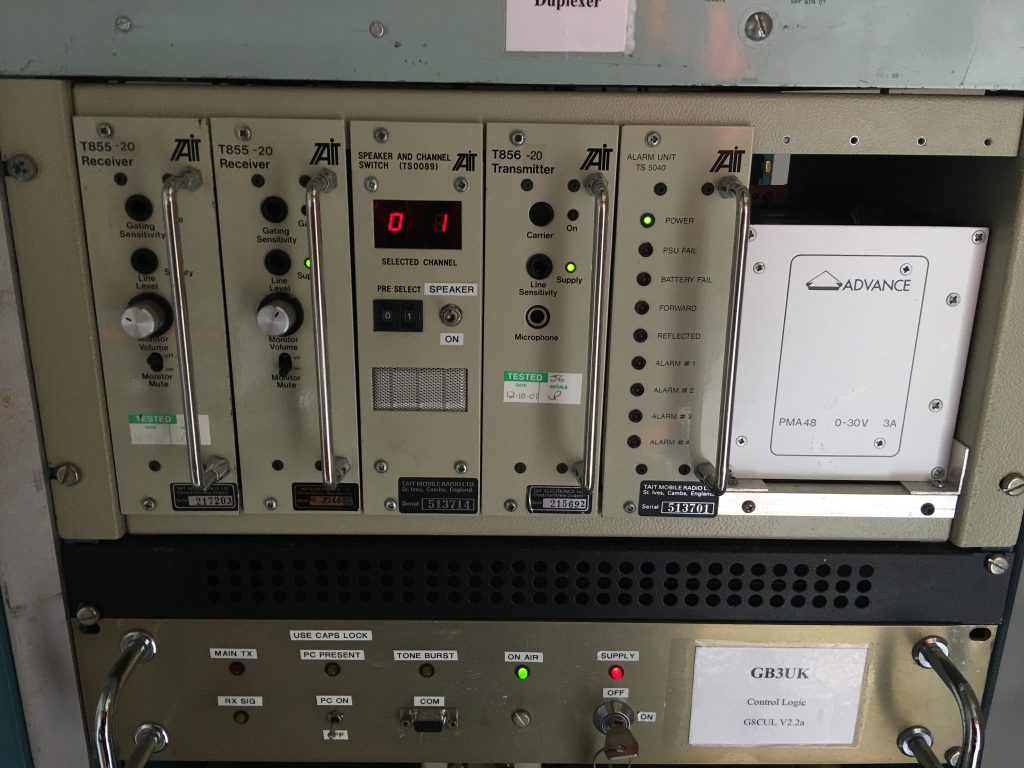 GB3UK is a Wide-Split 70cm Analog voice repeater
Located on Cleeve Common, Cheltenham.
Locator: IO81XW NGR: SO933248 Lat/Long: 51.55.32N, 002.00.63W
A coverage map for GB3UK is available from the RSGB Emerging Technology Co-ordination Committee.
The repeater comprises a Tait 800 Series Transceiver (like that used at GB3GH), with a G8CUL logic control system which was kindly donated by the Cheltenham DX Cluster support group (it was originally intended for use on one of our other voice repeaters several years ago, but was only used for a short time).
The Repeater uses the following:
| | |
| --- | --- |
| Channel: | RU69 |
| Output Freq: | 430.8625 MHz |
| Input Freq: | 438.4625 MHz |
| CTCSS: | 103.5 Hz ('G') |
The repeater is also accessible using a 1750Hz tone-burst.
Note: GRG is aware that incorrect Frequency information for GB3UK has previously been published (elsewhere on the internet), unfortunately that incorrect information has been reproduced in other publications and may also appear on other web-sites.
Note: Contrary to the suggestion made by a local on the GB3UK repeater recently the group currently has no intention to replace GB3UK with a Digital Voice Repeater.
The group are aware of the interest in Digital Voice (DV) Repeaters and having recently been given the D-Star equipment from GB7GL, interested group members are looking for a possible site to relocate GB7GL or to install some other Digital Voice Repeater.
The group hope to be able to continue to operate the exisitng Analogue Voice Repeaters GB3CG, GB3GH and GB3UK even if or when any decision is made to provide a DV repeater.
---
GB3UK Coverage Map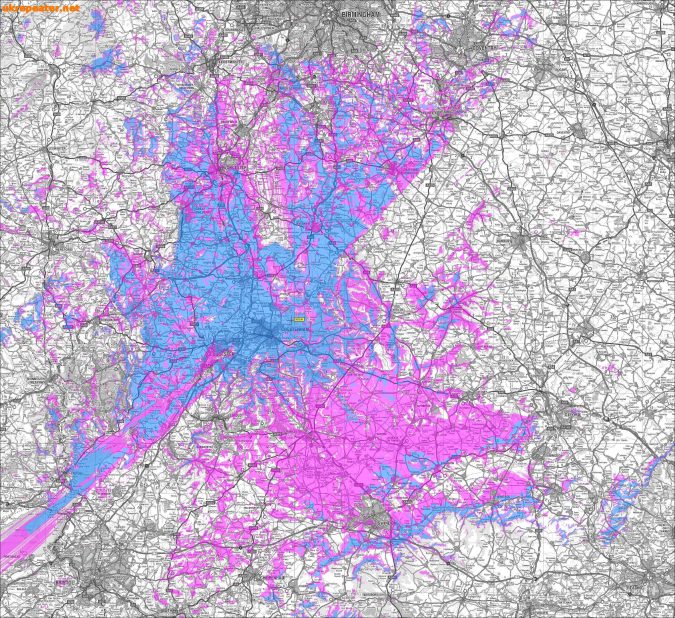 Image by UK Repeaters (ukrepeater.net) – Full Page Here: https://ukrepeater.net/my_repeater.php?id=991
---